"GlobInd Law Offices ("GLO") was founded in the year 2010 by Nitin Khare, who is an alumnus of Campus Law Centre, Faculty of Law, Delhi University.
Our legal practice is primarily based in two areas:
Commercial Litigation

Arbitration
Apart from key areas of practise, Our Firm also deals in cases related to Consumer Laws, Employment Laws, Labour and Industrial Laws, Insolvency and Bankruptcy Laws and Intellectual Property Right Laws.
Our main offices are in New Delhi and Mumbai (Bombay). Apart from the main offices, we have a an integrated network of offices at Chandigarh, Chennai(Madras), Gurgaon, Hyderabad, Kolkata (Calcutta) and Pune, providing a single window fully integrated services to the clients across the country.
Our objective is to provide efficient and cost effective legal services to multifarious legal demands that the ever changing global scenario poses.
At GlobInd Law Offices, our principal objective is to build long-standing relationships with our clients based on trust and mutual respect. We are committed to providing highly proactive, timely and constructive legal services that is focused on being commercially sensible.
Furthermore, as a boutique law firm, we have the flexibility to offer alternative pricing and fee structures to our clients on a case-by-case basis.
GLO is widely recognized for its leading national and international commercial litigation and insolvency practice, which is reflected in the high profile retainers it has enjoyed over the years and its wide range of clients including Multi-national Companies, Indian Companies and mid-size small business.
Meet The Team
The Partners and members of the Firm are senior professionals with years of experience behind them. Our team of lawyers are experienced in all courts as well as dealing in dispute resolution methods including negotiation and mediation.
They bring the highest level of professional services to the clients along with the traditions of the profession, integrity and sound ethical practices.
Nitin Khare is the Founder and Managing Partner of the Firm. He passed law from Campus Law Centre, Faculty of Law, Delhi University in 2003 and founded the firm in 2010. He specialises in arbitrations and commercial law. He is a member of Supreme Court Bar Association and Insol India.
He has been honoured as an International recipient of the prestigious Lex Falcon Awards under the category "Leading Legal Falcon" from India at the LexTalk World Legal & IP Conference held at Dubai, 2023. The awards are an international recognition honouring outstanding legal professionals from around the World.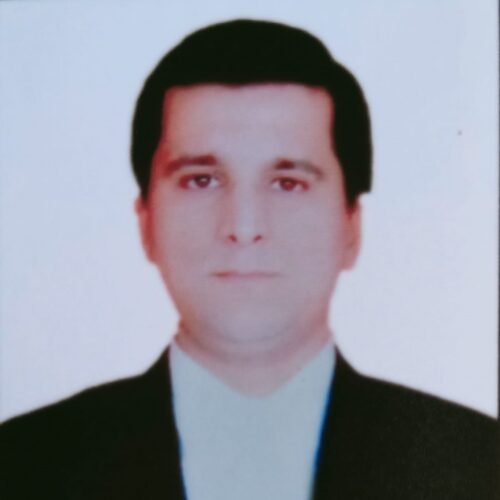 Practicing for the last 18 years in various Courts/ Forums/ Tribunals and Statutory Authorities & having extensive experience in appearing and handling the litigation before Supreme Court of India, High Court of Delhi, NCLT/NCLAT, Telecom Dispute Settlement & Appellate Tribunal, Competition Appellate Tribunal, Debt Recovery Tribunal, Debt Recovery Appellate Tribunal, National Consumer Disputes Redressal Commission, State Consumer Disputes Redressal Commission, District Consumer Disputes Redressal Forum, Labour Courts and District Courts.
Drafting Writs, Special Leave Petition, drafting of petitions, applications, complaints, written statements, replies, affidavits, notices, etc. along with filing and arguing the same
Assisted and provided able support to Senior Advocates in various cases on behalf of IBBI , Kotak Mahindra Bank Ltd., BSNL, MTNL, DoT, State Bank of India, Telecom Regulatory Authority of India, Hindustan Development Corporation of India, Indore Development Authority, Kandla Port Trust and Zoom Developers. National Stock Exchange India Limited, Industrial Development Bank of India, Stock Holding Corporation of India Limited, Hero Group.
Research on various legal propositions and arguing the matter before the Courts at different levels.